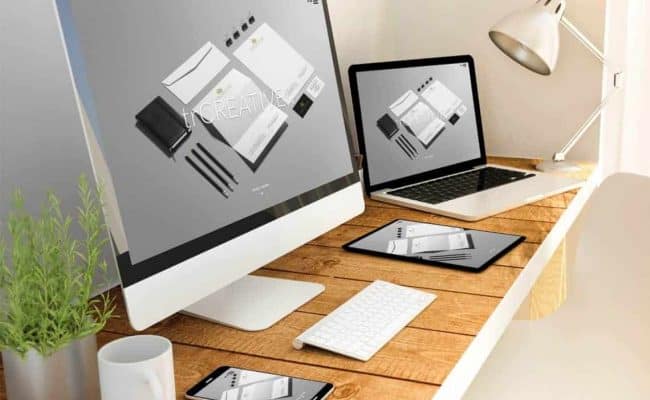 We want to ask you a question. Where are you reading this?
You may be perusing news and views at your desktop or laptop computer whilst grabbing a hasty sandwich. But it's more likely that you're flicking through updates on your tablet or mobile – perhaps sat in a café or pub whilst your mate is at the bar?
An American analysis of around six billion emails throughout 2015 showed that only 32 per cent of emails were opened on desktop computers. So, one thing is clear. With more people using devices like smartphones and iPads, mobile is taking over as the most important channel for everything we do online.
Whatever your business, you need to make sure that you still look slick when you're mobile. And that means having a responsive website.



A responsive web design just means that your site's layout will change depending on the size of screen it's being viewed on, ensuring your customers have a good experience with your brand – whatever device they are using.
Google has always favoured responsive web design, but the search engine introduced a real game-changer in April last year when they started using 'mobile-friendly' to influence page results. Google rewards responsive websites by ranking them higher in searches, meaning non-responsive sites are falling down the page and away from the eyes of potential customers.
We see new devices being released all the time. Getting ahead of the game with a responsive site means you're prepared for whatever screen sizes are the next big, or tiny, thing.
In 2016, our world is one where we consume on-the-go. If you want to catch on and catch up, get in touch with #TRCREATIVE.